How to dress for your body type as a plus size woman?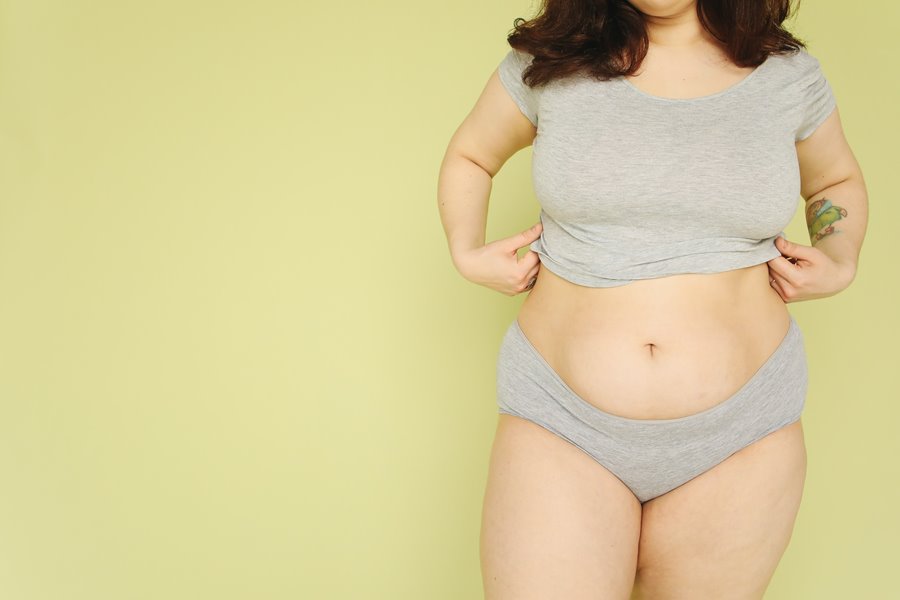 It is tough to find clothes as a plus size woman, but even tougher when factoring in the different body types and shapes women have. There are in general, 5 body types for plus size women, but keep in mind that there can be variations and you find yourself not belonging to the types mentioned here. Every body is different and not made from a mold!
The 5 general body types are rectangle, triangle, spoon, hourglass and top hourglass. 
How do I determine which body type I am?
Definition of the Rectangle Body Shape
The rectangle body shape is also commonly termed the athletic, straight or "banana" body type.
A person with a rectangle body type has a similar waist and bust or hips measurements. The shoulders and hips are also about the same width.
Definition of

the 

Triangle Body Shape
The triangle body shape is also commonly termed the pear body type.
Much like the shape of a triangle, women with this body type have wider hips and/or heavier thighs. In fact, your most obvious body feature will be your hips and/or thighs. 
Your shoulders and bust are smaller in measurements as compared to your hips. You might have slim arms and a defined waist, but your waist will extend wide hips. 
Definition of

the 

Spoon Body Shape
Plus size women with the spoon body type have larger hips than the bust and/or the rest of the body, but unlike the "pear" shape, your hips have a "shelf" like appearance. 
You most likely have a defined waist. You may also have some weight in your upper arms and upper thighs. 
Definition of

the 

Hourglass Body Shape
Women of this body shape are usually termed "curvy."
Plus size women with an hourglass figure have hips and bust that are almost equal in measurements. They also have a well-defined waist that is smaller in measurements than both their hips and bust.
Their legs and upper body are most likely in proportion and they may have slightly rounded shoulders and full buttocks.  
Definition of

the 

Top Hourglass Body Shape
Plus size women with the top hourglass shape have larger bust then hips measurements. They may have a well-defined waist. 

Boot cut or slightly flared pants probably fit you well, as do full or A-line skirts and tailored jackets.
Dressing for a Rectangle Body Type
Plus size women with this body type usually complain of looking boyish. As their body shape is rectangular, their curves aren't obvious. However, the biggest perk of being a rectangle body type is being able to choose which assets to play up. 

If you would like to look more curvy, simply choose clothing that accentuate your top half and emphasize your waist. You can choose V necks, off shoulder tops and fit-and-flare plus size dresses. Belted clothing styles and high-waist designs will create the appearance of a smaller waist.
If you would like to look lanky, you can choose a voluminous top and tight bottoms. Loose chiffon blouses and skinny jeans will be an ideal outfit. 
Women with a rectangle body type look especially athletic in plus size activewear so feel free to dress up in any type of sports bra and yoga pants on your trip to the gym!  
Dressing for a Triangle Body Type
If you would like to balance out the lower half of the body visually, it is ideal to wear a darker colour at the bottom. Think colour block dresses with a darker coloured lower portion, or a colourful top matched with dark coloured pants. 
Wearing A-line dresses or fit-and-flare dresses are ideal for plus size women with a triangle body shape as they hide the heavier bottom underneath flowing fabric.
To balance out a wider bottom, it is also ideal to wear clothing with puff sleeves, off the shoulder, wide scoop or boatneck neck line designs. This gives the illusion of broader shoulders. 
Dressing for a Spoon Body Type
Look for clothing that will help balance out your heavier lower half while emphasizing your waist.
Wear clothing with a defined waist, like empire waist, belted, cinched, fit-and-flare designs. Wear clothing with off the shoulder, V neck, U neck or boat-neck neck lines. Plus size formal dresses should enhance the chest but conceal the heavier bottom. Emphasize your bust by choosing tops with frills or embellishments around the bust. 
Dressing for a Hourglass Body Type
Tailored and structured clothing are most flattering for women of this body shape. However, as you already have well balanced curves, feel free to play around with various clothing types. Wrap dresses, peplum tops, tailored dresses with generous spacing at the chest are suitable for you. You can wear any kind of plus size swimwear. High waisted jeans, midi dresses and sleeveless tops and also suitable.
Dressing for a Top Hourglass Body Type
Plus size women of the top hourglass body shape frequently worry about their chest being the focal point.

To balance their pronounced chest, it is ideal to wear bottoms that visually widens the hips. Boot cut, flared pants and flare or A-line skirts are all ideal. Shift dresses are also ideal.
Women with a top hourglass body type will look particularly sexy in plus size lingerie. With an enviable chest, any lingerie type will suit you. 

You can also choose to visually make the bust appear smaller by wearing structured jackets or tops. 
In Conclusion
Whatever body shape you have, know that you are you-nique and beautiful just the way you are. Fashion is about celebrating who you are and what nature has given you. Every body is gorgeous and there is no one "ideal" body shape. Celebrate life and keep being the person you are!