Where to buy formal dresses?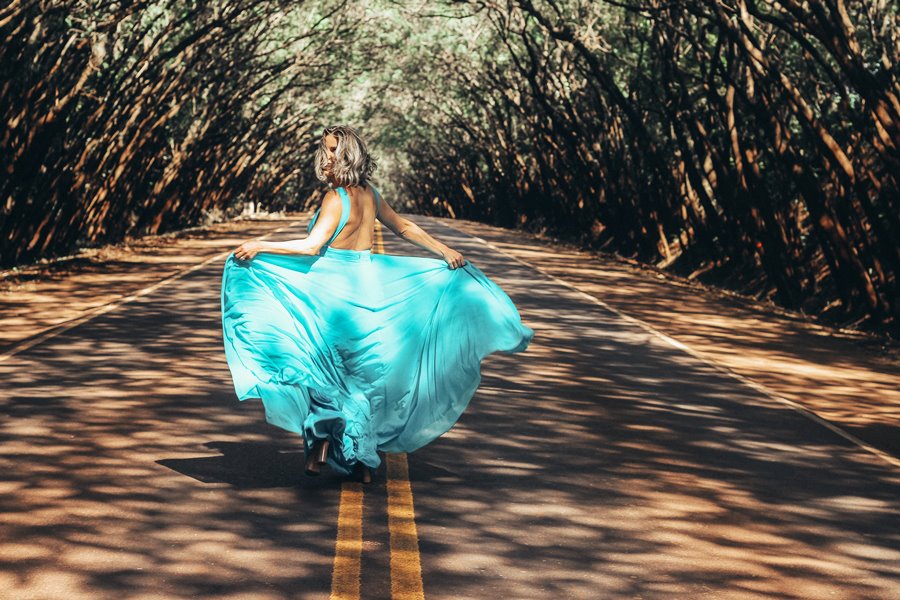 Just got invited to a friend's wedding, a company dinner, or have prom coming up? Let us make your search for formal dresses easy with our comprehensive list of stores that offer stunning occasion frocks.
1. Hello Curve
This online store offers an ultra elegant range of formal dresses for women looking to make a grand entrance. (Excuse us as we toot our own horn!) Find elaborate floor length gowns in sequin fabric and fancy mermaid hem cocktail dresses. The best part about dresses from Hello Curve is that size customization is available for most designs. This means you can tailor make the dress and ensure a perfect fit! There is no worry for curvy girls looking for perfect fitting plus size formal dresses! Their plus size dresses come in a wide range of sizes all the way from XL up to 10XL. Prices are within reach as Hello Curve believes in offering affordable prices. Shop now!
2. The Iconic
One of Australia's top online fashion mega store, find everything you need here from casual sun dresses to jaw dropping gowns. From dresses appropriate for the wedding to dresses for the races, you'll find a wide selection of fashion police approved styles for the occasion. The Iconic stocks formal dresses from a sizeable selection of brands from Chancery to Montique. They offer free delivery with a minimum order. 
3. David Jones
For designer formal wear, David Jones is your best bet. With well-known brands like BEC + BRIDGE and REBECCA VALLANCE, you are in good hands. You can be sure that cut and quality are impeccable when shopping from this well-known department store. There are also Australian made designs if you are into supporting local talent! Find intricate pleating and luxurious draping on formal dresses from this well-stocked brand.
4. Myer
For mid range to upmarket formal dresses, Myer stocks a wide selection of brands. Stocked brands include Review and Sass & Bide. Find beautiful gowns, prom dresses and cocktail dresses made of excellent fabric and construction. Find styles of all types from sexy to classy designs. Also, discover dresses made from a wide range of fabrics from jacquard to beaded and detailed lace fabric.
5. Bariano
Bariano is an Australian based designer formal wear brand. For sexy, form-fitting gowns in stunning fabrics, this label is your best choice. Find dress lengths of all types from midi, to maxi and mini dress length. Stocking cocktail dresses to race and wedding guest dresses, Bariano provides dresses for all semi-formal to formal occasions. This brand sells online through their online store, on platforms like ASOS, The Iconic and MYER. They also have retail stores in Australia.
6. Noodz
Noodz offers stunning formal dresses from plunging sequin gowns to bandage pencil dresses for the dinner function. Emphasizing the female body, most designs at Noodz are figure hugging and all about celebrating your curves! They have their own range of styles while offering styles from other formal wear designers on the same platform. Also available are wedding dresses. 
7. After Dark
This boutique is a multi-label formal wear store. They stock 13 formal apparel brands. As such, you will be spoilt for choice! Find elegant bridesmaid dresses to ultra formal black tie gowns. They have a retail store, so fitting is possible. Not fully happy with your purchase? This label offers exchange or a return for regular priced items. They ship Australia wide. 
8. Miss Runway
Miss Runway's brand image is on the younger side. Their clientele includes teenagers and young adults. A popular dress type from this label is prom dresses. In hues from pastel to emerald green, you are sure to find a dress that suits your tastes. They are a full-fledged brand offering also casual and semi-formal dresses. Shoes, and accessories are available for matching with your formal dress. They have a retail store so if you are interested in trying out the clothes you can! 
9. Lady Luxe
Lady Luxe offers simple yet stunning silhouettes in their formal dresses. Available in hundreds of styles and fabrics, be sure to find that perfect dress! From toga to off shoulder and thin straps gowns, get your sexy on with the sleek dresses from this label. Available in size XS-XL. Find classy satin to elegant sequin fabrics. 
10. Sentani
Sentani offers beautiful bridal and evening wear. From classy tassel fringe dresses to ball gowns, they are well stocked in formal wear. Besides their in-house label, they also offer designs from other designers like Tania Olsen and Ashley Lauren. All the dresses offered have one thing in common - glamour. Prices may be on the higher side, but you can be sure that all eyes are on you at the event with a dress from this label.
There you have it! Our guide on where to buy formal dresses. Now go forth and look stunning for your event. Have a dazzling time!