Store Notice: Wuhan Coronavirus is Affecting Order Processing Period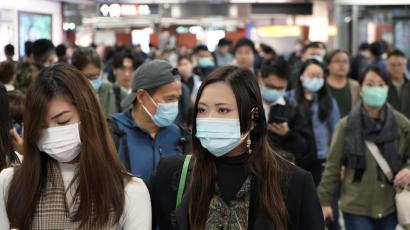 Hi gals!
In view of the ongoing global fight against the Wuhan Coronavirus, the order processing speed at Hello Curve will be affected.
When you place an order at Hello Curve, we inform our overseas warehouse to ship the goods to us in Singapore. Our warehouses are located in various cities and countries across the world including Hong Kong, Shenzhen and Seoul.
Right now, the Chinese government is disallowing all companies from operation till approximately 10 February 2020. As the situation is evolving in China, this operation date is not fixed. Our warehouse workers in Hong Kong and Shenzhen are unable to get to work.
Worldwide, delivery and customs processing is expected to slow down too as tighter inspections and disinfection are expected on parcels. 
As a side note, we understand the worry about receiving parcels from coronavirus-infected China. Some have asked is it safe to receive parcels that have been handled within China? Others have asked do parcels from China contain the Wuhan coronavirus? We did some research and are happy to let you know that it is safe to touch or receive parcels that are received from China. Don't trust us. Trust these experts:
Are packages from coronavirus-hit China safe to handle?
https://www.foxnews.com/health/packages-coronavirus-china-safe-to-handle
"But no need to fret, experts told Fox News. It's unlikely the virus will survive the journey from China to your front door.

The virus on materials they ordered would not survive such a trip. Outside the body, we believe this virus only survives on [an] object minutes to an hour or so, not the days it takes your goods to travel the globe," Patricia A. Stinchfield, vice president of the National Foundation for Infectious Diseases (NFID), told Fox News in an email. "As always after handling things, wash your hands before touching your eyes, nose or mouth.""
"Are packages from China safe from coronavirus?"
https://www.thestar.com.my/tech/tech-news/2020/01/31/are-packages-from-china-safe-from-coronavirus
" The US Centre for Disease Control and Prevention (CDC) posted on its website that there is no evidence to support the transmission of the novel coronavirus (2019-nCoV) associated with imported goods, with no such cases in the United States so far.
"There is likely very low risk of spread from products or packaging that are shipped over a period of days or weeks at ambient temperatures, " it said on its FAQ (frequently asked questions)."
For more information, see our other blog post: Are parcels from China safe or free from the Wuhan coronavirus?
We hope for your kind patience in these trying times. Stay safe! 
Love,
The Hello Curve Team
Plus Size Fashion
Image Credit: AP PHOTO/KIN CHEUNG